Bad/Bath - Kimono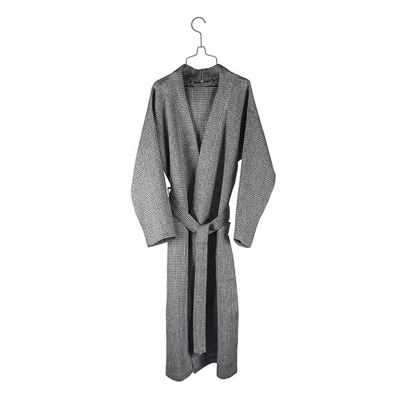 Pris:
1 649 kr
Inkl. 25% Moms
Antal:
En härlig kimono att använda som badrock eller morgonrock. En slitstark, lättskött och miljövänlig naturprodukt med massageeffekt och fantastisk uppsugningsförmåga som vida överträffar bomullens.
Storlek:
Small
Medium
Large
Extra Large
Färg: Natur-svart
Material:
100% lin
I rullistan finns att beställa det jag har i lager.
Maila mig
om du vill beställa något som jag inte har i lager.
Design & tillverkning: Axlings Linne
_______________________________________________________________________
A lovely kimono to use as a bathrobe or morning robe. A durable, easy to maintain and environmentally friendly natural product with massage effect and great absorbency that surpasses cotton.
Size:
Small
Medium
Large
Extra Large
Color: Nature-black
Material:
100% linen
In the drop down list you can order what I have in stock.
Email me
if you want to order something that I don´t have in stock.
Design & production: Axlings Linne