FEEL GOOD - in the shadow of Corona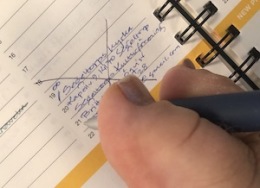 What a strange world we are living in right now. Everything in my calendar two months ahead has been canceled or postponed until the fall. Then one can be depressed. But I hardly ever feel that way. Instead, my brain runs and I get a lot of new ideas what to do!

In fact, the webshop here in Sweden is the only thing that currently works normally. To make it global is hard these times except my Aloe Vera Products. You can order these in almost every country - from me. Just e-mail me and I'll help you!
I'm also thinking about doing a mini-live concert in my living room. Is anyone interested? Please let me know if there's a specific song from my reportuar you want to hear!
Here is a music video. Laughter in the rain A little like now - Happiness in the corona...
Futami Iwata

• 18 March 2020 16:49:43

I'm not so good at English, but I'd like to write to you again. Thank you so much.