Last week of SALE - then I'll just run my webshop!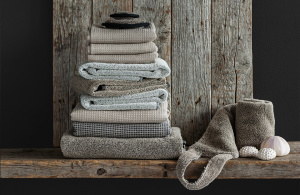 I'm still busy with my 'Shop Lena Maria', already on my fourth year. My idea was to build a business here in my hometown to make it possible to reduce my travelling and touring. But now since I've met my husband everything has taken a new turn. Patrik enjoys very much to come with me to my different performances and concerts, so it has become much more fun and easy for me to travel again. I also think and experienced that the turnover for the shop and the customer base haven't grow as much as I expected and I'm also bound by the opening hours of the shop. Therefore I have resigned my place by the end of the year.

My dream is to have space enough to accommodate an entire busload of senior citizens and groups of all kinds - something that has become very popular over the years in the city. For a small cost per person you get an hour's performace of me with songs and stories from my life, coffee and homemade bread and cockies and a 10% discount on the shopping in my shop. So far, it has been crowded even with a small group. My idea is to open 'Shop Lena Maria' somewhere on the countryside near my home where I can welcome more people and be more flexible.

Until then I'm continuing with my webshop lenamaria.com/store. It's actually the webshop that has been the most popular. I've sold more goods through my webshop - all over the world – then through my shop in Jönköping!