Thanks Japan for another concert tour!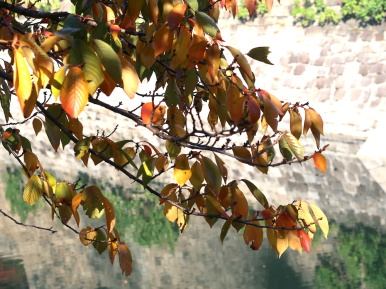 It was a very nice concert tour we experienced in Japan this fall. Above all, it was really nice to visit several junior and senior high school and meet thousands of students. The schools in Japan are most often filled with a lot of students! One school we visited was like a Harry Potter school, really old buildings and a strict feeling. I was joking about it and the students who had been very serious from the start, relaxed and laughed. I sang and told them about my life, how every person is unique, important and valuable and that it's ok to be different. And just like Harry Potter choose the good in all walks of life.
The pressure on the students is so big, both from parents and teachers, and some students have a very difficult time and "give up". Then it feels very meaningful to talk about that the riches of life don't depend on grades or top jobs but have other important values. Many of my songs and what I talk about are therefore about love, to love the people around yourself but also to love yourself and that when we love each other and also receive love, we become strong. And then it does not matter how we look, how smart we are or how much money we earn.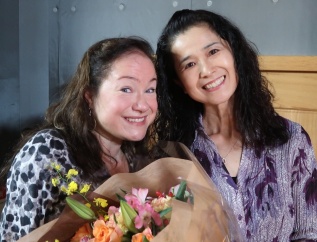 This tour I had Mrs Rutsuko Bedow as an interpreter for all my performances. She is my best friend in Japan and with over twenty years of friendship she knows me well. I am so grateful when she is by my side, it is so easy to speak and express myself on stage. She almost knows what I'm going to say before I say it!

In my previous blog, I told you about my manager Mitsuno who died just a few days before we came to Japan. During the time he arranged my concert tours in Japan he had two secretaries who also interpreted all correspondence because Mitsuno did not speak English. Both came and visited different places I sang at. Ms Yukari Hata we got a quick photo with in the taxi before she was dropped off at the train station and Ms Yumiko Soga met us in a backstage room in one of the churches I sang in.