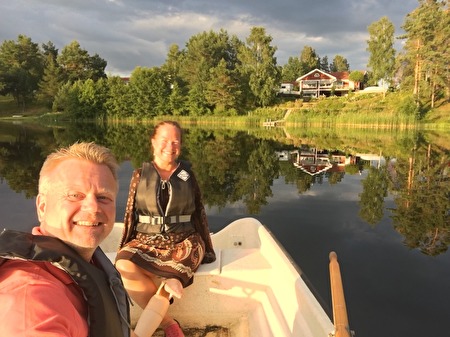 Oh, what a wonderful life I have! I don't know how many times I've said that this summer. Patrik and I were given and enjoyed a fantastic wedding and a lovely honeymoon trip in Europe. And now we have come home and we're trying to digest everything we've experienced.

Some of our friends have said – let's keep in touch and tell us how you're doing. So we have quite diligently posted pictures and anecdotes on social media. But everyone doesn't have Facebook or Instagram, etc. so here's a long blog about everything we've been to.

For those who are interested, please continue to read...