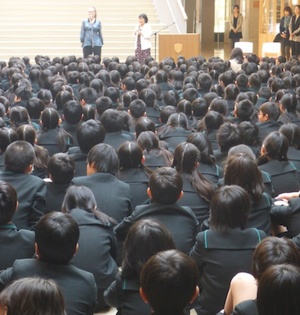 Now another tour in Japan has come to an end. How I love to be here! We started in Fukuoka where we were about a week and did all sorts of things. I visited for example a junior high school where I sang and talked about my life. A teve channel was there and filmed my visit and afterwards the reporter interviewed a few students. One student said: - I learned that it 's ok to be different!
I was also in the elementary school and met the most cutest and beautiful children.

During the week I also gave a lot of interviews. Both in radio, television and newspapers. To top it off , I was invited to the governor. He had lived for a period in Paris and had also been in Sweden a few times. It can easily be a little stiff at this type of events, but it was a lovely governor and we had a very nice time together.
On Friday, I sang and spoke at a women's lunch with about 700 ladies. Here in Japan they really know how to dress up themselves. One woman is fancier than the other and the noise level is quite high when we ate our lunch around the round and beautifully set tables in one of the Hilton hotel's beautiful rooms.

Friday , Saturday and Sunday we did " Celebration of Hope" hosted by churches in Fukuoka area together with Billy Graham Evangelical Association. The events took place in a Sumo wrestling arena that held 5000 persons. Huge amounts of time and dedication has been put into this celebration and the preparations have been going on for over a year. Will Graham, Billy Graham's grandson , was the speaker at the various meetings and over the weekend came more than 10,000 people, on the last evening about 4600 people. We were many artists who performed at the 3-hour long events. Alfie Silas and Mark Christian were other international artists, and then several Japanese singers and musicians.

After the weekend we continued our journey to Tokyo where we Monday evening did "Celebration of Love " in one of Shinjuku's great concert halls. A lovely evening with many people again.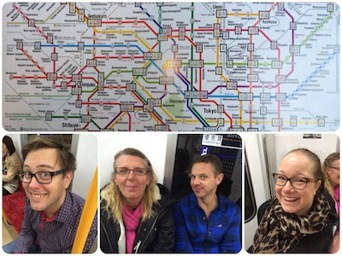 On Tuesday, we then had a much needed day off. We went shopping and vacationing in Akihabara (known as Electric Town) and Ginza (the Fashion street). At night we were in that part of Tokyo where I feel most at home - Shinjuku - and had Kobe beef or Tepanyaki as it is also called, for dinner. The world's most delicious food, in my opinion, and with a view from the 51st floor over Tokyo.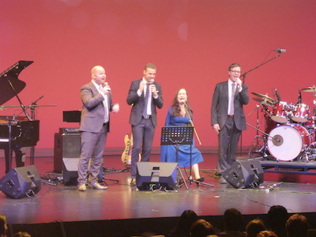 Yesterday morning , we seated ourselves in a minivan, along with Alfie and her husband Mike, and then drove about four hours north to Iwaki in Fukushima prefecture. About 40 km from the nuclear power plants. There Alfie and I with my musicians had a concert. It's very special to meet an audience in this area. I have a tremendous respect for their life stories, many of them have lost so much in both the tsunami and the nuclear accident, and it is impossible to gain an understanding of the fear and the great loss these people had to go through and still struggle with. It appears clear that the only thing you can trust in circumstances such as these is your faith. When everything is taken away only Jesus - the solid rock – stays. The assurance that God loves me and the people I have around me gives life hope, comfort and meaning, in spite of all the difficult things we are forced to go through.