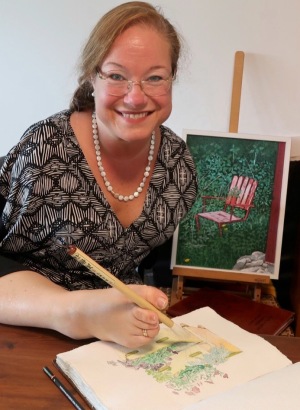 and right now, I have an exhibition of my art in the Habo library until September 19. If you have the opportunity, look in!

For as long as I can remember, I have always enjoyed painting. I like to paint beautiful things and with richness in details. The most beautiful things I usually find in nature.
When I sing, I find it hard to stick with one style or genre, so there is a lot of variety in my reportuar. It's the same when I paint. Sometimes small and sometimes large, sometimes in aquarelle, sometimes in acrylic but most often in oil.

Since 1990 I have been part of the Mouth & Foot painters. A fantastic association owned and run by us around 800 artists all over the world. Here in Sweden we are only eight artists but we have a nice gallery in Stockholm at Bergshamra Torg in Solna where you can see our art.
Want to know more about this read more here »

So finally some pictures from the vernissage in the Habo library...
Read the whole blog »