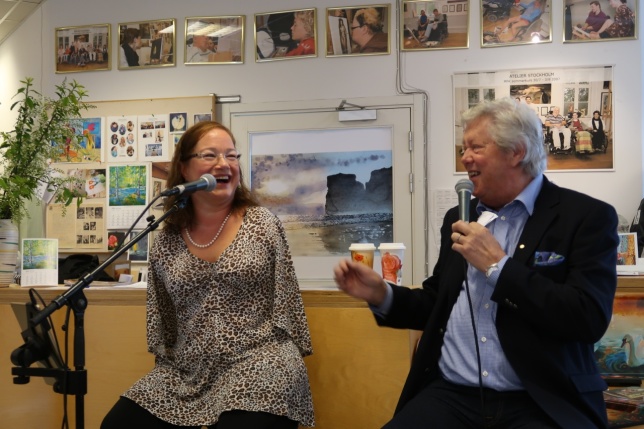 With the Swedish famous radio host and journalist Mr. Ulf Elfving's help, this year's Mouth & Foot Artist's opening of the spring exhibition was really successful. A lot of people came to listen and it was a great atmosphere.
Mr. Ulf Elfving, who is very skilled in interviewing, talked with us artists who were present: Maria Andréasson, Eva Nilsson, Olle Holmgren and Jennie Sjöström.
This vernissage I had chosen only Ted Gärdestad songs and one of them, 'In the embrace of the great sorrow' I dedicated Kent Nilhag, one of us artists who unfortunately died at the beginning of the year.
This spring exhibition present works of art painted by mouth and foot artists from all over the world. The Swedish artists' artifacts were also, as always, represented.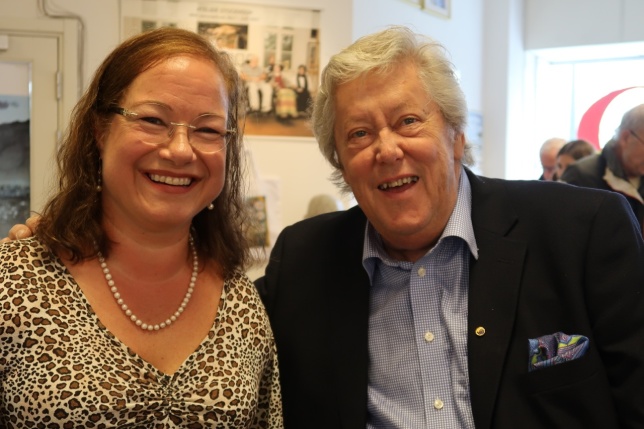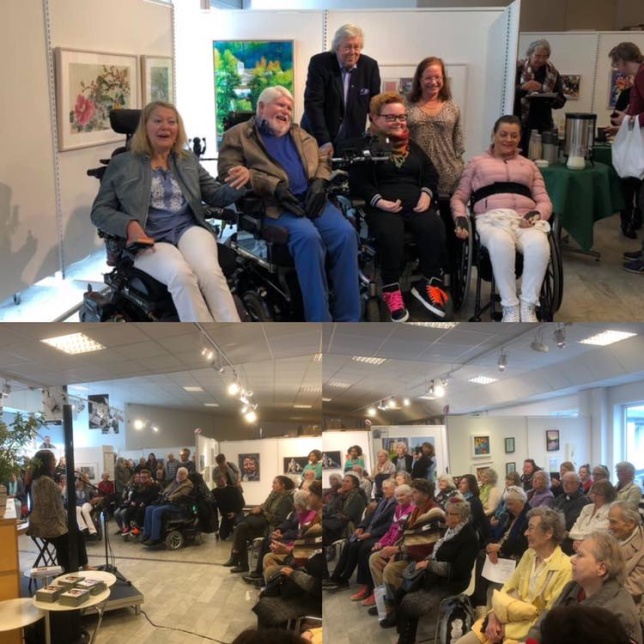 Read the whole blog »