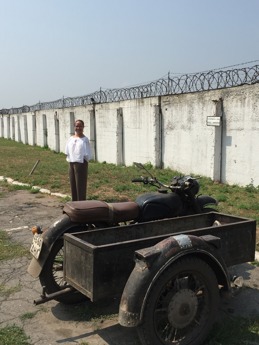 I'm glad I didn't faint. I'll have to thank the skies. 36 degrees and I was positioned right in front of my audience with the sun as a big spotlight. But thank God for the skies that subdued the sun's intense heat.
But right there and then I actually didn't think about it. So much else got my attention. I sang in a prison for sick and disabled. In Ukraine there are 142 prisons, but poor access to doctors and nurses so therefor they've gathered prisoners with special needs at one prison.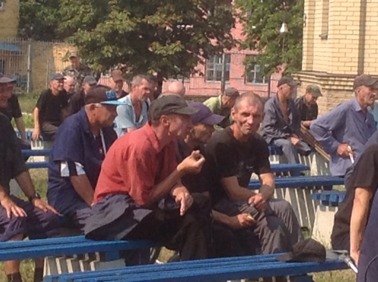 Before we entered we had to hand over our passports, cellphones and money/wallets. I have to admit that it didn't feel completely comfortable. Then we were taken through the gate and locked louvre doors into an open area with a small Orthodox church right next to us.
On park benches and behind bars alongside my audience were sitting. They met me with smiles and warmth, and it was not hard to sing and talk about my life.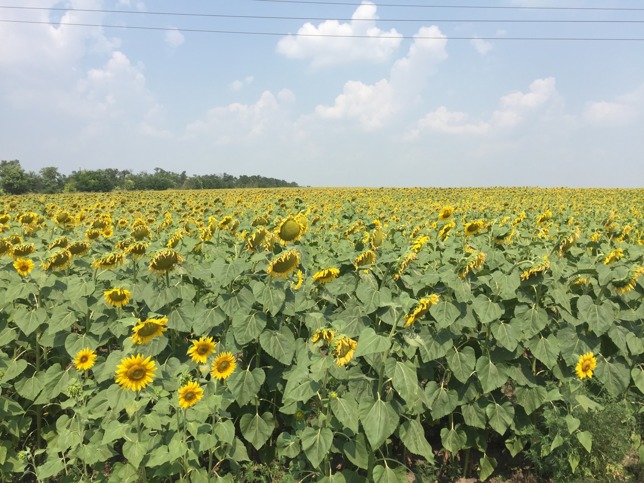 It took seven hours by car to the city where the prison was. A beautiful journey with huge fields of corn and sunflower crops. But very bumpy! Maybe they should put some money on their roads...
If I should be perfectly honest I did not have high expectations for this trip. But I was incredibly pleasantly surprised! What a beautiful country Ukraine is. Such wonderful people! They took well care of us, treated to good food and I had wonderful encounters and experiences. I did many interviews, both radio and television. Performed in two churches with my singing and my life story. The last day we were also in a hospital in Kiev for the war wounded. There I were singing outdoors again in a very beautiful environment. Thanks to everyone who made this trip possible and thank you for the nice layup during the trip. Ukraine is a country I'd love to go return to!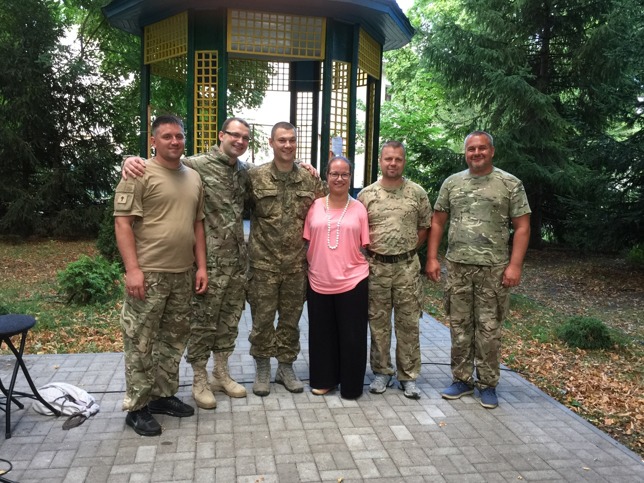 Read the whole blog »