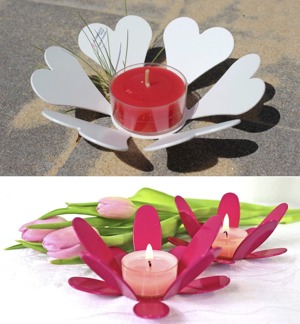 Student parties and graduations, birthdays and barbecues often happen in the month of June. And every time the question is the same: - What shall I bring?
Therefore I choosed as the product of the month a candle holder available in two different versions. Fits well in the room of a teenager as well as on the dinner table at the barbecue.
The two models of the holder are Flowerlight and Heartlight. Read more about them here!

The candle holders are made of Andersson's Design, a fantastic little family business in Angelholm. It was founded by the spouses and designers Maria and Stefan Andersson. Maria has a background as a pattern designer and has always had a passion for color and shape and a feeling to develop new things in both textiles and metal as other materials. Stefan operates since many years a company with an industry workshop and is a designer and design engineer with experience and feeling for form and design. It was here in the family's industrial workshop that Maria and Stefan began making prototypes and tested their way when ideas about design arrived. They had a common dream of making stylish objects with a unique Scandinavian feel.

It is not surprising that Maria is doing what she does. Maria Andersson is a true entrepreneur, and is characterized by creativity, ambition and a passion for what she does. Through all phases of her working life a common thread has been a sense of color and form, but also with a sense for business.

Other products in my shop from Andersson's Design is available in the slideshow here:
Read the whole blog »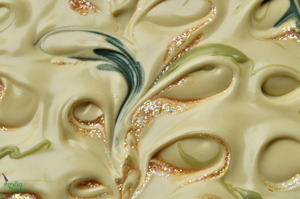 I am so happy to have got to know Carina Folkesson from Bankeryd, the same town that I grew up in. She started making organic soaps a few years ago and now I sell them in my store.
Buying things with good quality, good both for myself and others, Organic and Fair Trade, has become more important over time for me.

How do we take care of each other? Our nature and earth? And ourselves?
Love and care is needed more than ever. So wonderful to give and great to get surrounded by. But difficult, so it is easy to make mistakes, have too little patience and be quick to judgment and opinions.
Now we have had a good week with fantastic summer weather. Hopefully the weather will help us here in northern Europe to become happier, warmer and friendlier people.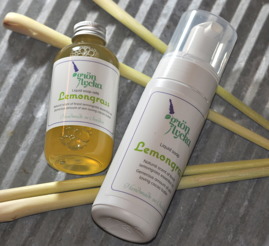 Lovely foaming pump soap
with lemongrass scent
Lovely natural aroma of the finest lemongrass oil.

Luxurious dispenser that offers a lasting and abundant soft lather. We also offer refill bottles.

Now 89 SEK (ordinary price SEK 99)

ORDER HERE!
Read the whole blog »