I'm happy to see that you've found my home here in the internet world. I hope you'll enjoy yourself. There is a lot to take look at, and you find it under the headings at the top of this page.
Below you find news and the latest updates.

Heartly welcome!
Lena Maria Vendelius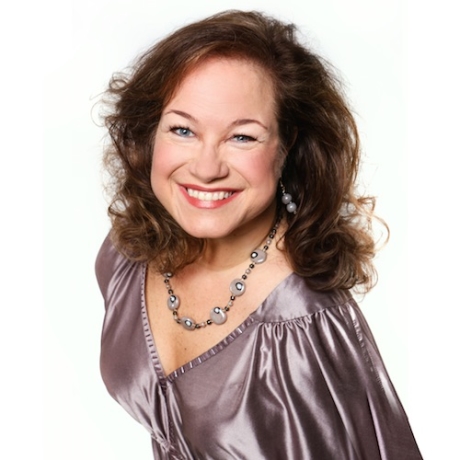 After my performances in Seoul, as I showed on movie in my previous blog, Putte and I went to Japan for two weeks. There I made eight concerts together with choirs at every place under the conduction of Mr. Shinichiro Yamamoto, choir leader, composer, pianist and singer. A glimpse from these concerts and our trip you can watch in the movie above.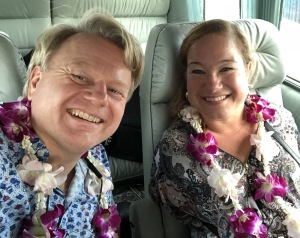 Then we continued our travel to Bangkok, Thailand. Mainly because I wanted to enjoy the best breakfast in the world and stay at the most cozy pool in the world on my 50th birthday. This is found at Sheraton Grande Sukhumvit in Bangkok! I also wanted to visit the CCD, the Christian Care Foundation for Children with Disabilities, the Children's Home in Thailand with about 400 children with disabilities, which I support through my 'Lena Maria & Friends Foundation'. And one of the days in Bangkok we got a chance to go there. They sang to me and that was the nicest 50th birthday I could get!
Now that I had come all the way to Bangkok, I also made a charity concert to help CCD, that Mrs Pat Akkarasawart together with the Bridge Foundation arranged. There I had the great pleasure of singing a duet with Mr Benjamin James Dooley, a wonderful singer who works both in the pop world as well as in the opera world. Here is a small slide show with photos from the concert, an interview I made for the National TVchannel Thai TBS, (on facebook is an interview where Patrik answers some questions also), as well as the YouTube clip when James wins "the Voice Thailand" in the beginning of this year.
Read the whole blog »
Would you like to receive Lena Marias' personal newsletters? Fill out the form: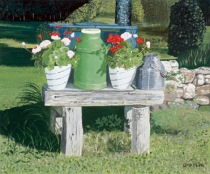 Lena Maria is part of the Mouth- & Foot-painters together with around 800 artists from all over the world.

READ MORE»