I'm happy to see that you've found my home here in the internet world. I hope you'll enjoy yourself. There is a lot to take look at, and you find it under the headings at the top of this page.
Below you find news and the latest updates.

Heartly welcome!
Lena Maria Vendelius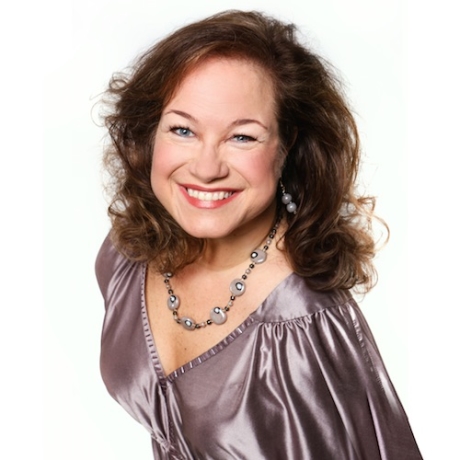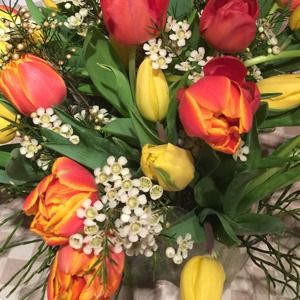 HAPPY EASTER!

Wishing you a really lovely week. I hope it will be beautiful sunny days when we can get a little taste of spring.

GREEN HAPPINESS!

I would like to tell you about the latest additions to the store too. I was visiting the company "Grön Lycka" (=Green Happiness) in Bankeryd, just outside Jönköping. Carina Folkesson manufactures soaps and creams that are organic and filled with only ingredients that are good for our bodies. It was really fascinating and it smells soooo good!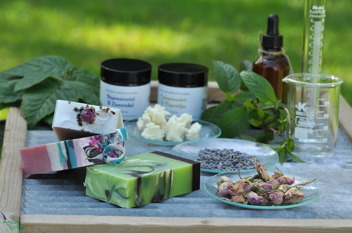 "Grön Lycka" natural cosmetics are plant-based and they are anxious that the majority of the content is just that for optimal therapeutic effect. The soaps are cold stird which means that they consist of saponified vegetable oils. Natural glycerin is formed that moisturize the skin. They do not use detergent substances (SLS, SLES), parabens, citric acid, mineral oils. Soaps color is added with mica, clays and oxides. "Grön Lycka" follows the GMP (good manufacturing practice) during manufacturing. The products are not tested on animals. The products are safety assessed by a qualified chemist and registered in the EU database ECAS / CPNP.
Here you can read more about the products
and place an order, I send packages to all countries
And below you can see a video of how Carina produce the Lovely lavender soap. A cold process with fine activated carbon and essential oils.
Read the whole blog »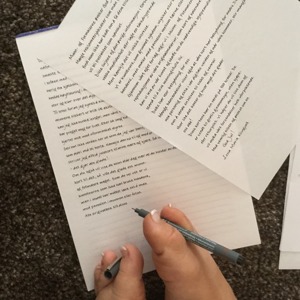 Already March ... I think time goes so fast. Hard to keep up with the time. But I guess that it's the way it is when you have a lot to do!

February has been a really fun month! I've been performing at different occations here in Sweden, but I've also had many pleasant visits in my shop. Together with a local auther we've had writing days, a big group of retired ladies came to listen to my song and talk at an Afternoon Tea and then I've had several interviews.

Every spring I get so tired. Last week, we had a lot of sun and for the first time it felt like spring is on the way. I love when the sun begins to warm and to hear the waterdrops from the roof when it falls down from the ice melting. But I'm tired. I sleep a lot but is still not quite spirited. Don't know why but I believe that it is spring. I'm simply not used to so much light. But it's still wonderful when the first sign of spring shows itselt!

The product of the month in March:
Tea Forté

NOW 99 SEK (regular price 119 SEK)

Loose tea in a beautiful jar with many different flavors, some of them completely organic, all with high quality!
READ MORE
Read the whole blog »
Would you like to receive Lena Marias' personal newsletters? Fill out the form: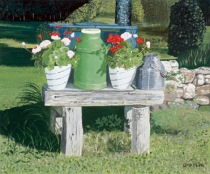 Lena Maria is part of the Mouth- & Foot-painters together with around 800 artists from all over the world.

READ MORE»