Happy Easter & Green Happiness!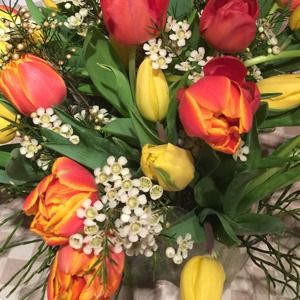 HAPPY EASTER!

Wishing you a really lovely week. I hope it will be beautiful sunny days when we can get a little taste of spring.

GREEN HAPPINESS!

I would like to tell you about the latest additions to the store too. I was visiting the company "Grön Lycka" (=Green Happiness) in Bankeryd, just outside Jönköping. Carina Folkesson manufactures soaps and creams that are organic and filled with only ingredients that are good for our bodies. It was really fascinating and it smells soooo good!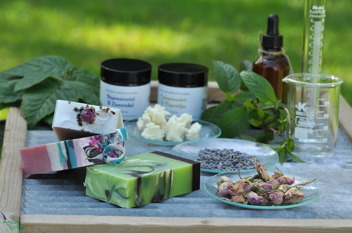 "Grön Lycka" natural cosmetics are plant-based and they are anxious that the majority of the content is just that for optimal therapeutic effect. The soaps are cold stird which means that they consist of saponified vegetable oils. Natural glycerin is formed that moisturize the skin. They do not use detergent substances (SLS, SLES), parabens, citric acid, mineral oils. Soaps color is added with mica, clays and oxides. "Grön Lycka" follows the GMP (good manufacturing practice) during manufacturing. The products are not tested on animals. The products are safety assessed by a qualified chemist and registered in the EU database ECAS / CPNP.
Here you can read more about the products
and place an order, I send packages to all countries
And below you can see a video of how Carina produce the Lovely lavender soap. A cold process with fine activated carbon and essential oils.