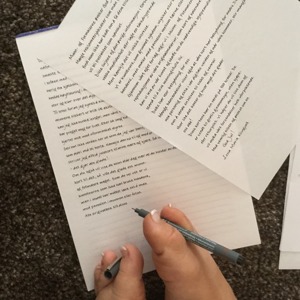 Already March ... I think time goes so fast. Hard to keep up with the time. But I guess that it's the way it is when you have a lot to do!

February has been a really fun month! I've been performing at different occations here in Sweden, but I've also had many pleasant visits in my shop. Together with a local auther we've had writing days, a big group of retired ladies came to listen to my song and talk at an Afternoon Tea and then I've had several interviews.

Every spring I get so tired. Last week, we had a lot of sun and for the first time it felt like spring is on the way. I love when the sun begins to warm and to hear the waterdrops from the roof when it falls down from the ice melting. But I'm tired. I sleep a lot but is still not quite spirited. Don't know why but I believe that it is spring. I'm simply not used to so much light. But it's still wonderful when the first sign of spring shows itselt!

The product of the month in March:
Tea Forté

NOW 99 SEK (regular price 119 SEK)

Loose tea in a beautiful jar with many different flavors, some of them completely organic, all with high quality!
READ MORE