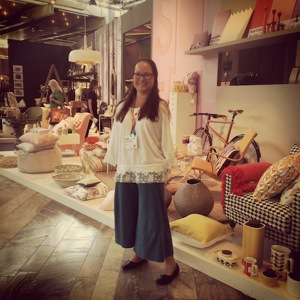 Having recently returned from "Formex" at Stockholm International Fairs, I am so inspired and it feels so great to get to work and let the autumn start. Over the next few weeks, my webshop will expand and what I sell in my shop on Östra Storgatan 52 in Jönköping will be available to order via internet too.
You who've looked into my online store have already seen a lot of products already available to choose from. My own CDs, DVDs, books and original paintings are there, as are some reproductions of the Mouth & Footpainters. I am a distributor for Forever's Aloe Vera products and many of them are also available to order.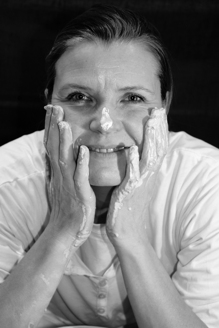 Now I want to introduce Carina "Cajo" Johansson. An amazing ceramist that I have great pleasure to be a reseller for. Her pottery is now available in the webshop for ordering.

"- Design, handmade ceramics and paintings are my daily chores!"

Carina "Cajo" Johansson, born in Gustav Adolf, Västergötland, in 1969 with a keen interest in creating already at an early age. The interest has continued now by far and now she creates full-time. Utensils and art of ceramics but also painting with different materials.

Cajo has worked at a large furniture company in nearly 25 years with product development as their main occupation, in 2013, she changed her course in life to focus on her main interest - to create.
Cajo makes a lot of custom orders, to companies, restaurants & cafes and private customers. Her unique creations she sells at markets and exhibitions as well as in her studio in Lovsjö. She also collaborates with agent companies as an independent designer of products to stores with interior design, flower & gift industry. She also sells their products through a few selected retailers among others Butik Lena Maria (Shop Lena Maria).