Japan Concert Tour - again!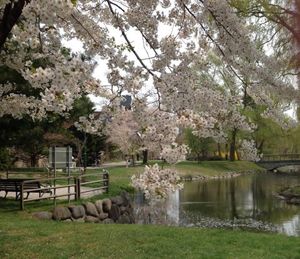 Now we finally reached Sapporo. After 26.5 hours of traveling it was nice to arrive at the hotel in this beautiful city. Surrounded by snow-capped mountains with air filled with the fragrance of cherry blossoms and the birds sing and croak. I'm so glad we got the chance to experience it at the last moment before the cherry blossoms leaves will snow down on the ground.
After a good night's sleep, we ate a hearty breakfast. My mother and father are my traveling companions on this tour. After breakfast they went out for a walk and I went to bed and slept for a few more hours. I love to sleep!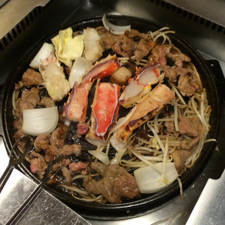 The whole day was very calm. Practiced for a while, including the new Japanese translation on Japan In My Heart done by my good friend Rutsuko Bedow, I also played Candy Crush and solved Sudoku.
Tonight for dinner we had Mongolian barbecue. Sapporo, located on Japan's northernmost island Hokkaido, is famous for its fine seafood, vegetables and lamb. So that was what was served!
Super oishi! = Really good!