The 'Lena Maria Shop' is a webshop located in Sweden
that distributes goods all over the world!
I just want to give a hint of new nice products that my shop will sell in the fall ...
Beautiful caps, headbands, gloves and scarves, hand-knitted in the softest merino wool by
women in Nepal.
Dinadi, the company, is a social business focused on creating ethical employment opportunities in Nepal, creating community in which each employee is treated with dignity and respect. Please take a look at what I already have...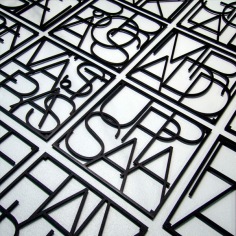 The popular trivets with city names designed by Dick Lundgren continue to sell like butter in the sunshine.

During October I will fill my stock with more. Let me know if there's anything you want to buy that's out of stock, so I'll be sure to order them.
Read all news »
Shop Lena Maria is a gift shop with:
The store contains Lena Marias' CDs, DVDs, books and original paintings as well as reproductions in the form of posters, trays, jigsaw-puzzles, books, cards and calendars of
Mouth & Footpainters
.

Lena Maria is also an Independent Business Owner of Kyäni's health products.

A warm welcome!
Lena Marias original paintings
Lena Maria is an independent distributor of Kyäni that offers both nutritional supplements and skin care products