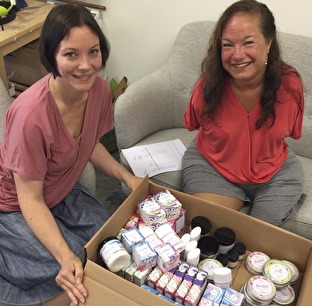 After a wonderful summer with wedding and honeymoon and long time off August has arrived and with it I open the shop again.

The other day Carina Folkesson, from "Grön Lycka" (Green Happiness), came to visit in my shop and with her she had wonderful organic soaps, deo, shampoo, conditioner and body cream, etc. In addition, shaving soaps for men! With lovely scents that now fill my shop.

Please read more about the products in my webshop, where you can also order them if it's hard for you to come to the shop.