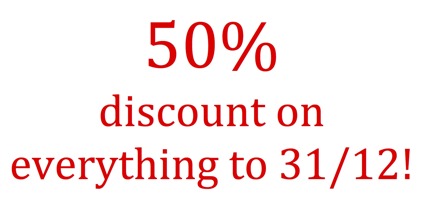 Now it's time for a big Christmas sale in my shop. Not only in the "physical" store in Jönköping, but also on the Internet.


Use the discount code CHRISTMASSALE2016
when you check out.

The store on Östra Storgatan 52 in Jönköping, Sweden is open
December 28 to 30, at 11:00 to 18:00.
Then it's closed until January 25 when I open again as usual!