How to get a sparkling smile and a selfiestick...
A dazzling smile is not just a beauty issue; it is about health too. Poor oral hygiene can, in addition to problems with teeth and gums, lead to diseases in other parts of the body. An extra reason to be careful with the teath brushing. With Forever Bright Toothgel you will get a head start to a healthier and fresher mouth.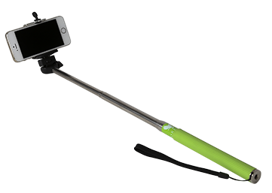 Selfiestick

With Forever Bright Toothgel you give your teeth really good conditions. Cleans and cares, and as a bonus you get a healthy and fresh breath. The first 8 who buys Bright Toothgel in June get a selfiestick for free.

The offer is valid while stocks last.