Sapporo, Tokyo, Osaka & Fukushima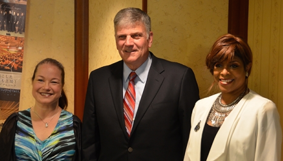 Now, a little more than half of the tour is done. I have never had such an intense tour before. 9 days in a row with appearances.
We started out with "Festival of Hope" in Sapporo. There I was one of many artists and the preacher was Billy Graham's son, Franklin Graham.
The venue we were in held 8000 people so it was really festive. In October last year, and most recently in March I had the pleasure of traveling with Will Graham, Franklin's son and the amazing singer Alfie Silas. Alfie and her husband Mike live in Los Angeles and are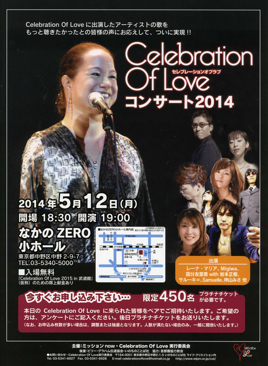 traveling with Franklin Graham all over the world with a group of wonderful musicians and singers.
With the festival were many more artists involved and I have to mention the Brooklyn Tabernacle singers, oh how it swung when they started! A youth choir with 500 joyful singers also joined in the gospelsongs, very impressive.

On Monday morning I flew to Tokyo and did a concert with other Japanese artists. Then my best friend here in Japan interpreted - Rutsuko Bedow. She has also made a Japanese translation of my song Japan In My Heart. To my great joy the song brings out a lot of response, especially now that the audience understands the text.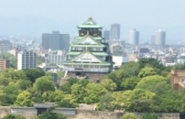 On Tuesday we flew further south to Osaka where we had lunch with the pastors and leaders of various churches in the city. A festival was arranged in 2010 here as well together with Billy Graham Evangelistic Assiciation. This day was my parents 47th wedding anniversary and we were treated to a fabulous lunch with an amazing view of Osaka Castle. In the evening there was a concert again!
Yesterday we flew north to Fukushima where Alfie and I had another concert and today, Thursday, we have a concert in the largest city here in Fukushima Prefecture called Koriyama. Late tonight, we'll take the Shinkansen to Tokyo station, taxi to Haneda Airport Hotel where we'll spend a few hours until tomorrow morning when we fly to Osaka again where I will sing on a school's 120 year anniversary.
A new blog will be written again in a few days!